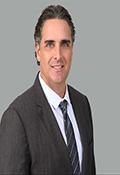 Gui Miranda
guimiranda@eliteinternational.com

(305) 775-9658

Realtor Associate
Gui Miranda is an experienced and competent Master Real Estate Consultant. With his experience and dedication in the market, he is able to find the best commercial and residential option for his clients, considering all their determinations.
Gui has a B.A in Civil Engineering and M.B.A in Business Management from Brazil. Gui has life-long experience in sales, which gives him the ability to get his clients the best deals possible. He also has the General Contractor license, which makes him more of a special Realtor. This further adds in his skills with a constructor's knowledge and vision.
Gui also works pre-foreclosure, foreclosured and R.E.Os
Multilingual: English, Spanish and Portuguese.
"Your dream is what moves my work. Get your dream!"
call: 305-775-9658
Sunny Isles
Bal Harbour
Bay Harbour
Aventura
North Miami Beach
Golden Beach
– My social medias address are:
Instagram: gui.miranda.realtor.gc
Facebook: gui.miranda.realtor
Telegram: @GuiMirandaUSA